HISTORIC CROSS-BORDER GARDENS
Escenario Patrimonio 2020
A historic garden, remote and placid, like something out of a fairy tale; a group of elegant beings all dressed in white. The sun goes down and unlikely comets rise over our heads. Two gardens that embrace, like two lovers, at sunset …
On August 23, 2020 and within the «Escenario Patrimonio» Festival, the show EL JARDÍN DEL VIENTO by the Cal y Canto Teatro company took place,  a company that began its professional work in 2002 in Burgos. Its founders, Ana Ortega and Marcos Castro are committed to a work of their own creation. Configuring a personal aesthetic fundamentally in street theater. The company has worked with its shows in many cities in Europe and participated in prestigious International Festivals around the world.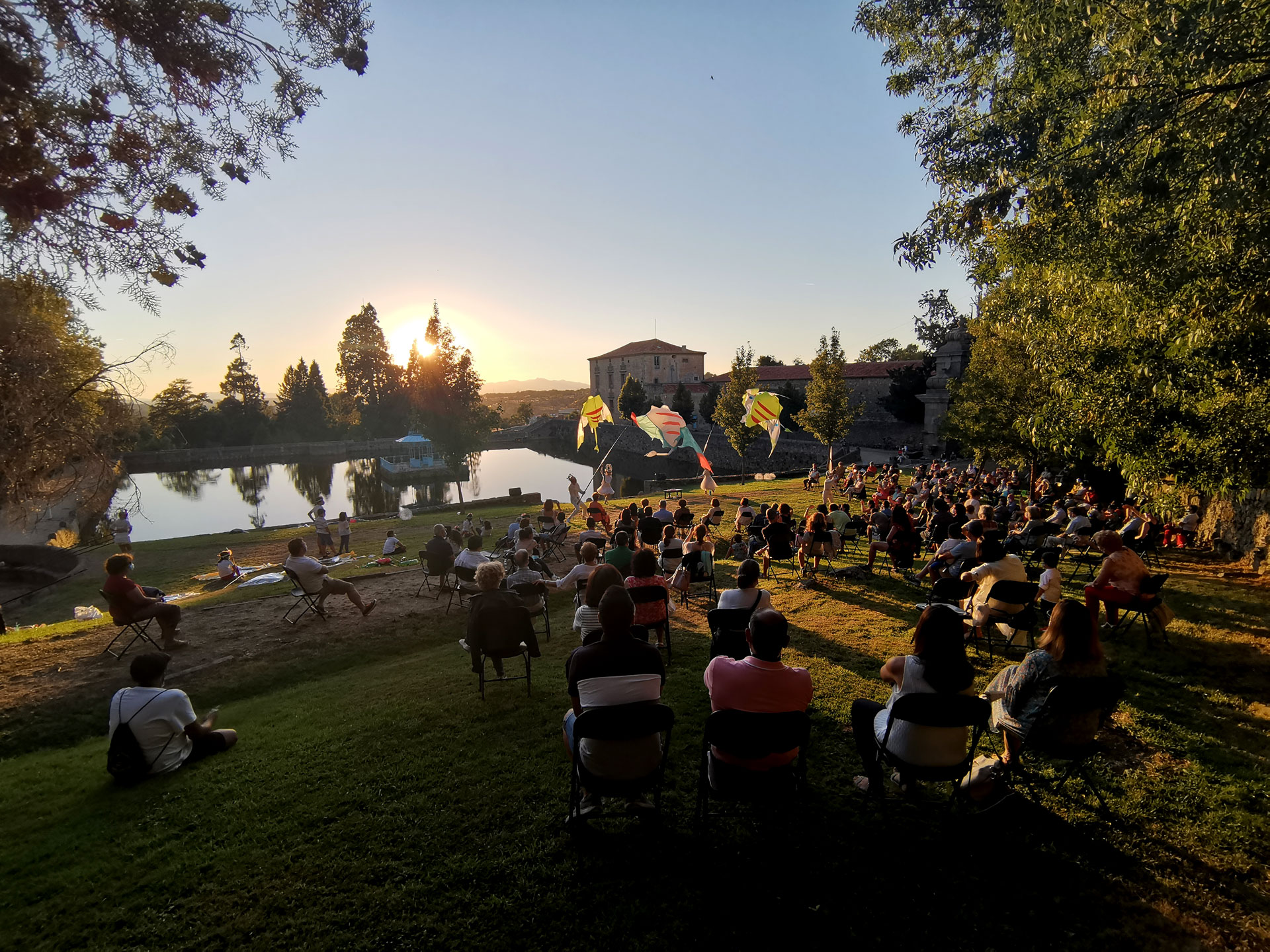 EL BOSQUE DE BÉJAR
Camino el Bosque, 16, 
37700 Béjar, Salamanca.
Phone: +34 923 40 30 05
Wednesday from 10:00 – 13:00.
JD: 10:00 -13: 00. / 15:00 – 18:00 h.
Monday and Tuesday closed
MATA DO BUSSACO
R. Porta do Buçaco 56, 3050-261 Luso, Portugal.
Phone +351 231 937 000
Mon – Fri: 9:00 am – 6:00 pm
S-Sun and holidays: 9:00 am – 6:30 pm
Reservations: atividades@fmb.pt